Multi Pink & Blue Dots Party Plates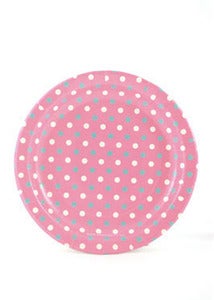 Multi Pink & Blue Dots Party Plates
$

7.00
Fill these colorful spheres of Festive Fun with all of your party yummies! How about some baby carrots with hummus, or super-dooper birthday cake with ice cream, or a slice of extra cheesy pizza with a side of freshly tossed salad? Whatever you choose to fill these plates with, you'll have lots of happy guests and even happier tummies!
You will receive 12 (9in) paper plates.
Product Imported from Australia.